An electrical engineer by profession, Mrinal is a self taught artist. His attraction towards colours began at an early age but he began to follow it earnest, only after he finished his engineering education. Cutting down on sleep time, socializing and all things that are part and parcel of a young man's life, Mrinal Dutt has made a name for himself in a short span of 5 years.
His style of Contemporary and traditional   mixed media style has been inspired by his idol, MF Hussain.
One notices his worship of the Mother Goddess in his works. Female forms form the highlight and according to Mrinal,  a woman is the centre, the creator and the preserver of the universe. 
His unique style of dripping paints  has caught the eye of the discerning collectors the world over. All paintings tell their own stories and can easily be recognized as being the works of Mrinal Dutt. 
He has exhibited in most cities and in art festivals over the world.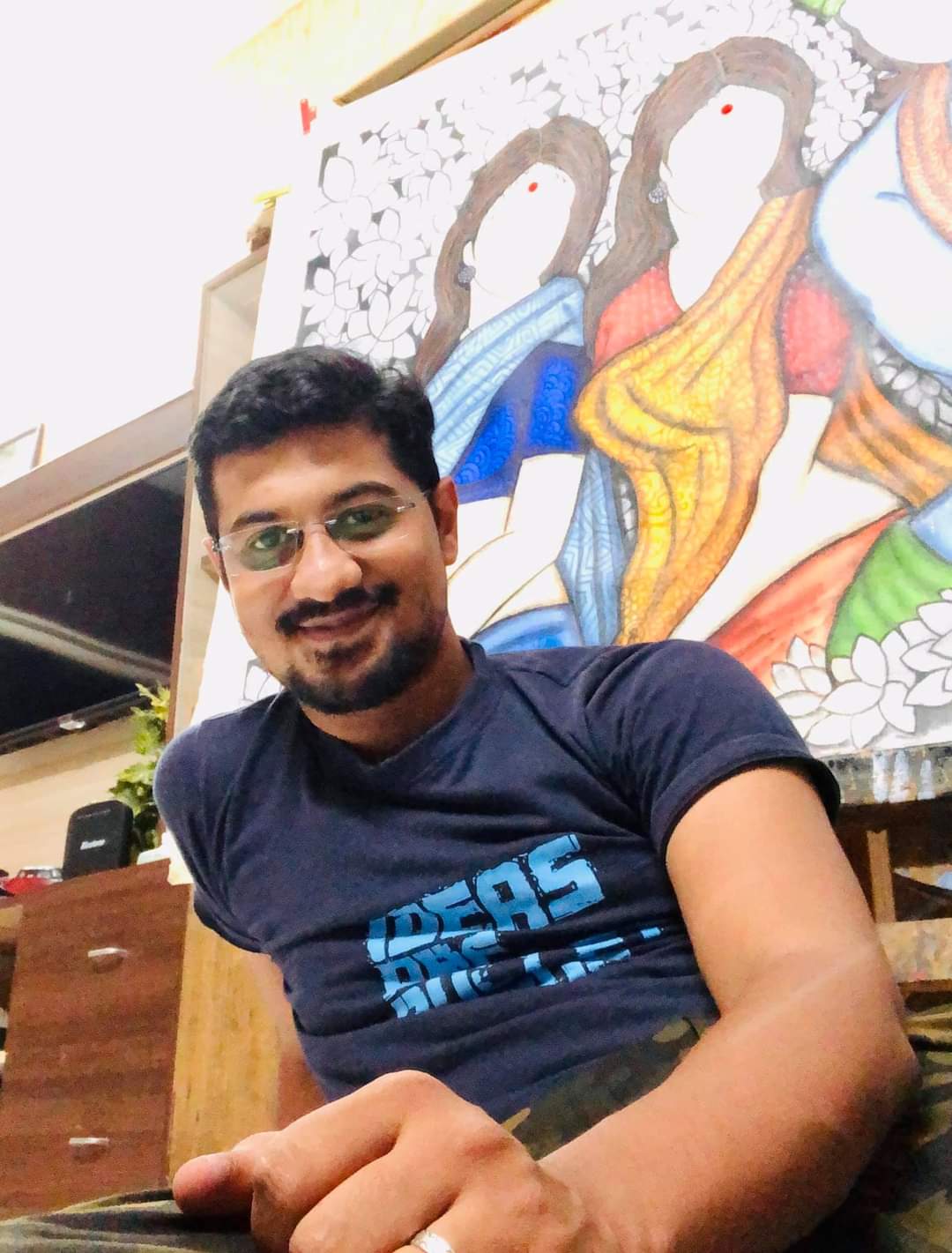 An artist from India, who is both modern and traditional in his works... worshipping the female form in all her avatars.
Awards and Accolades :
Art ellipse international art award December 2015 (2

nd

on the merit)
Sparkle solo show was held at L.P.Hutheesing visual art gallery, CEPT university Ahmedabad on June 15th 2015.
Solo show was held at gallery Samara art gallery, Ahmedabad on 30th march 2016
 Kala aakar group honored him with gold medal for Art fest 2016 New Delhi.
3rd solo show was held at L.P.Hutheesing visual art gallery, CEPT university Ahmedabad on April 21st 2017.
Took part in Ahmedabad art fair held at Rajpath club Ahmedabad 2015.
Took part in Ahmedabad art fair second edition held at Rajpath clud Ahmedabad 2016.
 Took part in Summer strokes 2nd edition art group show at Ahmedabad gufa 2017.
 Took part in Art Samrat group show 2017 at Ahmedabad 
  Took part in Delhi art group show curated by best college art New Delhi 7th Oct 2017.
Took part in Ahmedabad art fair 3rd edition at rajpath club Ahmedabad 3rd Oct 2017 curated by petal foundation and Samara Art Gallery.
Jaipur Art fest Jawahar Kala Kendra Jaipur by The Art Bourse Dec 22nd 2017
Group show Art evolution 2018 ICCR gallery by art of colors 
Group art show at L P Huteesingh visual art gallery Ahmedabad curated by creative yatra May 2018
Group art show title joy of color at kohinoor art gallery Mumbai June 2018
Jaipur art festival 2019 at Jawahar Kala Kendra by art bourse 
Group show by Bharti art gallery at Swaraj bhawan Bhopal 2019 
Group show by Aakriti art at cymroza gallery Mumbai 2020